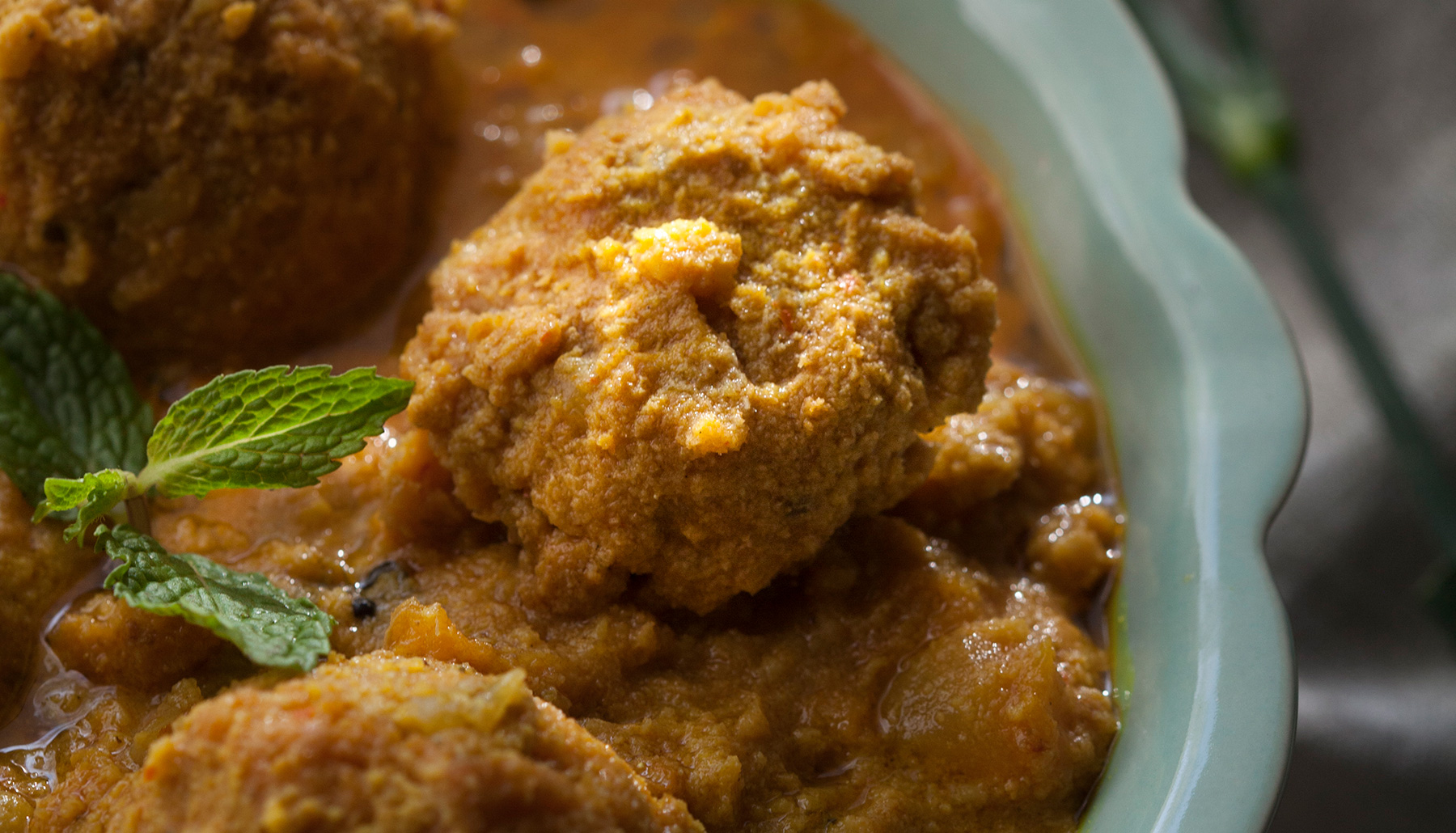 Steamed Lentil Balls In Tamarind Gravy
Prep time:

10 min

Cooking time:

45 min

Serves:

4-6
This is quintessential South Indian dish bursting with spice and tanginess and it is one of my favourites.
INGREDIENTS
2 tsp oil, ¼ kg Bengal gram, ½ tsp turmeric powder, 2 tsp chilli powder, 2 cups water, a few cloves and
cardamoms, ½ cup grated coconut, finely chopped onions, 4 green chillis, 1 ½ tbps coriander powder,
1 tomato, a few coriander leaves, a few curry leaves, salt to taste
INSTRUCTIONS
Soak Bengal gram in water for 30 minutes. Drain the water and then grind to a paste without adding water.
Add salt and mix well, then roll into small lemon-sized balls and steam them in a steamer (idli steamer will do).
Grind the grated coconut flakes to a smooth paste.
Fry the onions, curry leaves, 4 slit green chillis, 1 finely chopped tomato, cardamoms, cloves, turmeric and coriander powder.
Add water and coconut paste; boil for about 10 minutes and then simmer till the gravy is semi-thick.
Add the steam balls and boil for another 10 minutes.
Garnish with coriander leaves.