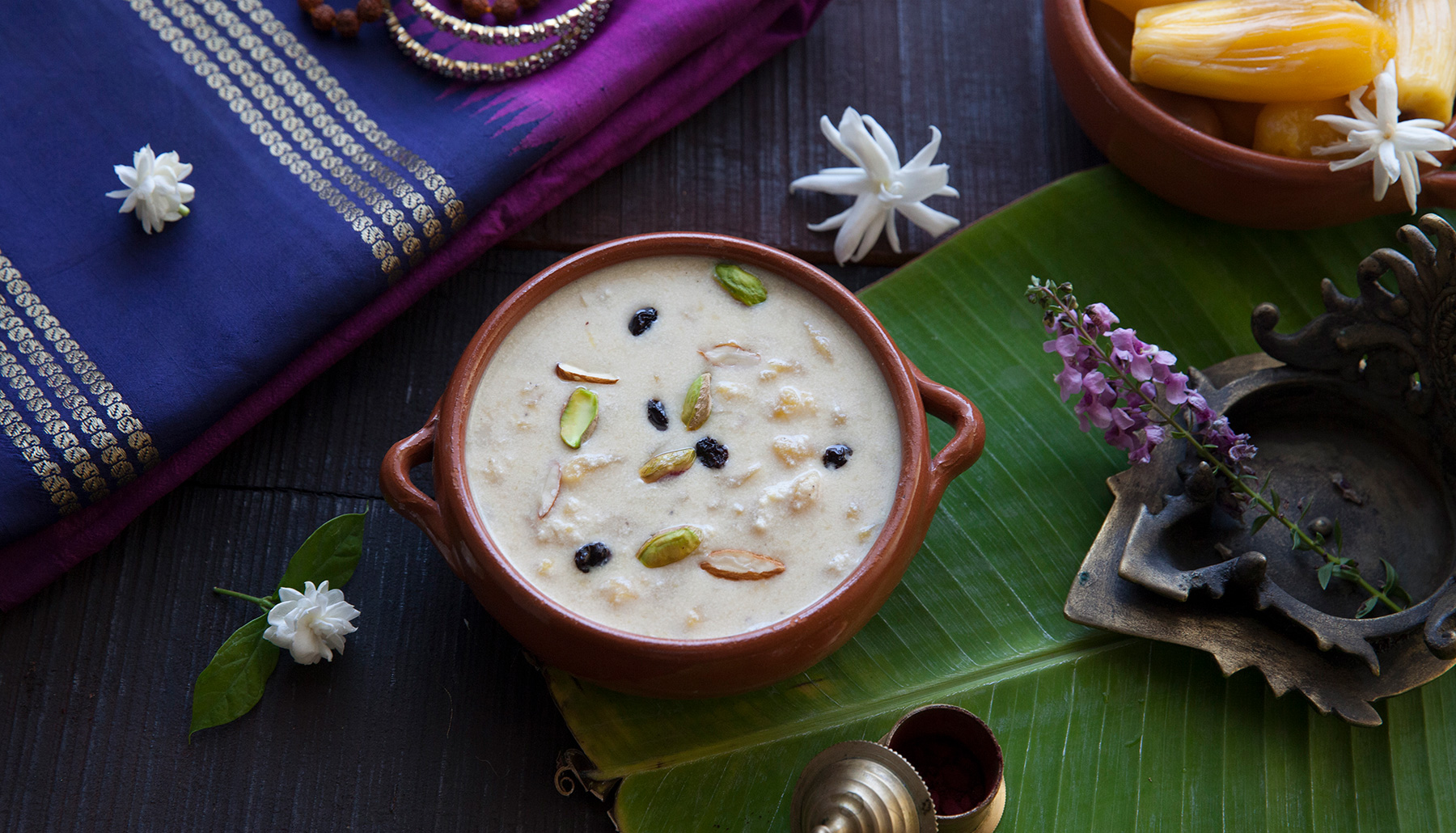 Jackfruit payasam takes us back to the two jackfruit trees planted by Mom in our Bangalore home. The large tropical tree with a strong distinct smell can be appreciated from quite a distance. Rich in energy, dietary fibre, minerals and vitamins and free from saturated fats or cholesterol, it makes a healthy summer treat. As jackfruit tree owners we can tell you this fruit requires skill to cut and a palate to appreciate.
Soft and sweet jackfruit pieces in milk, garnished with a sprinkling of almonds, melon seeds and a light drizzle of rose water constitutes the jackfruit payasam.
INGREDIENTS
1 big jackfruit , 1 cup sugar , 1 cup brown sugar , 1 cup almonds , 1 cup melon seeds, ½ tsp rose water,
½ tsp cardamom powder , 8 cups milk.
INSTRUCTIONS
Clean and cut the jackfruit into small pieces,
chop the almonds finely or into strips
Boil the milk on low heat till it becomes thicker.
Then add sugar and stir for about 15 minutes.
Add the jackfruit pieces into the milk and cook on low flame for 30 minutes.
When the jackfruit becomes soft, remove from the stove.
Garnish it with chopped almonds, melon seeds, cardamom powder and rose water.