Ammi – An Expression of Love
is a cookbook memoir by first-time author, Prasanna 'Pressy' Pandarinathan. 'Ammi' is the short form for 'Ammi Kallu' in Tamil, a traditional, South Indian stone grinder used for grinding coconut and fresh spices. The book chronicles a lifetime of recipes from the kitchen of Pressy's mother, Nirmala Pandarinathan, through stunning photography, long-forgotten stories and anecdotes that take the reader on a journey through food.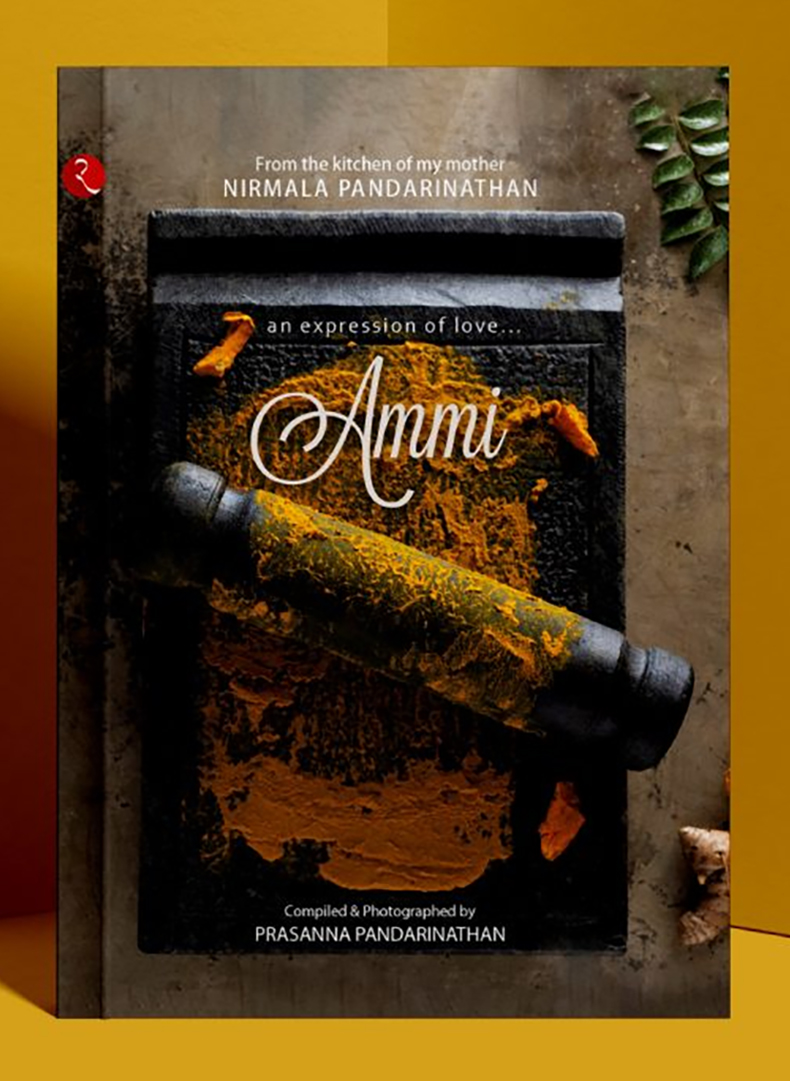 About Us
The book
Ammi is an anchor for heritage, tradition, and nostalgia for love and loss. It is a celebration of love and transforming even simple dishes into glorious meals. Nirmala always had a deep love for cooking; something that only intensified after the untimely death of her youngest child and Pressy's brother. It was then that the idea for Ammi was born, when Pressy decided to record her mother's timeless recipes in a book. Nirmala's last few years were happily spent penning down her most treasured recipes from the different regions she'd lived in, a process which immersed herself and her family in memories from her life-long culinary journeys, which inspired her art of soulful cooking.
Buy Now
About Us
The memories
Early morning rituals in Pressy's mother's kitchen were always accompanied by the slow, rhythmic sound of the Ammi – this vivid memory is how the book got its title. Ever the traditionalist, Pressy's mother eschewed the more convenient mixer-grinder, always preferring to use the Ammi, since the slow grinding of chutneys and masalas on the stone beautifully brought out the flavours, oils and spice, combining them and bringing out an enhanced, earthy flavor and silky texture, simply not attainable by a machine.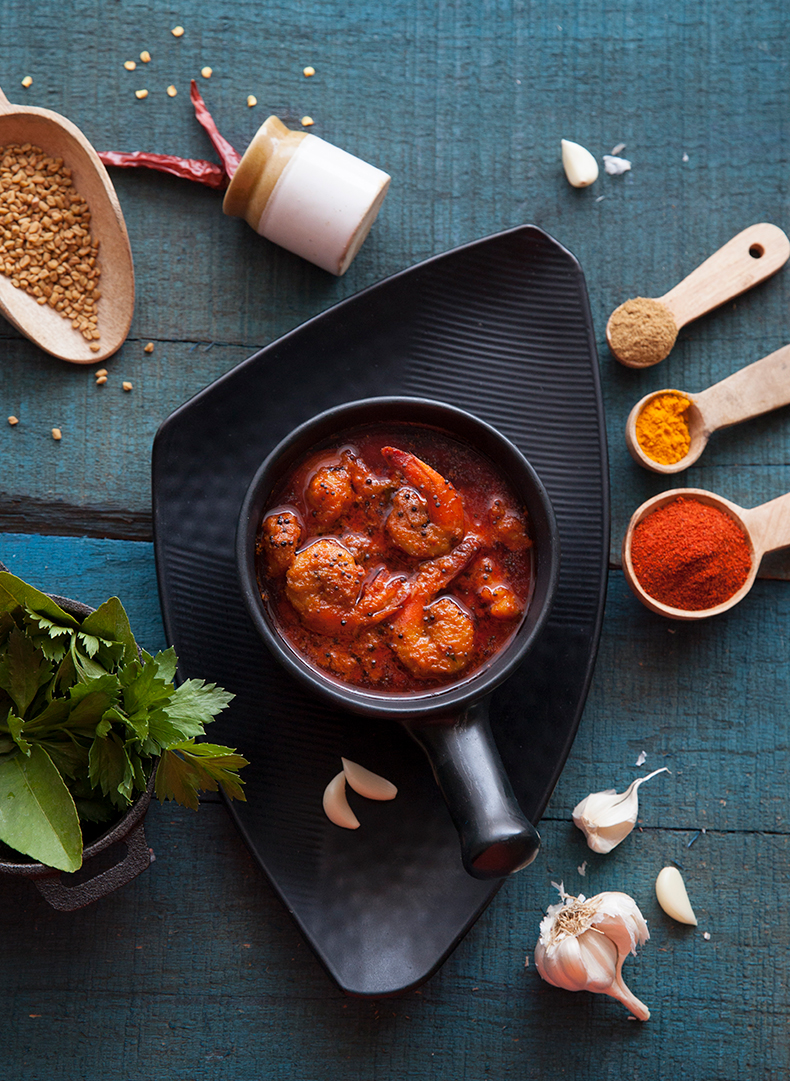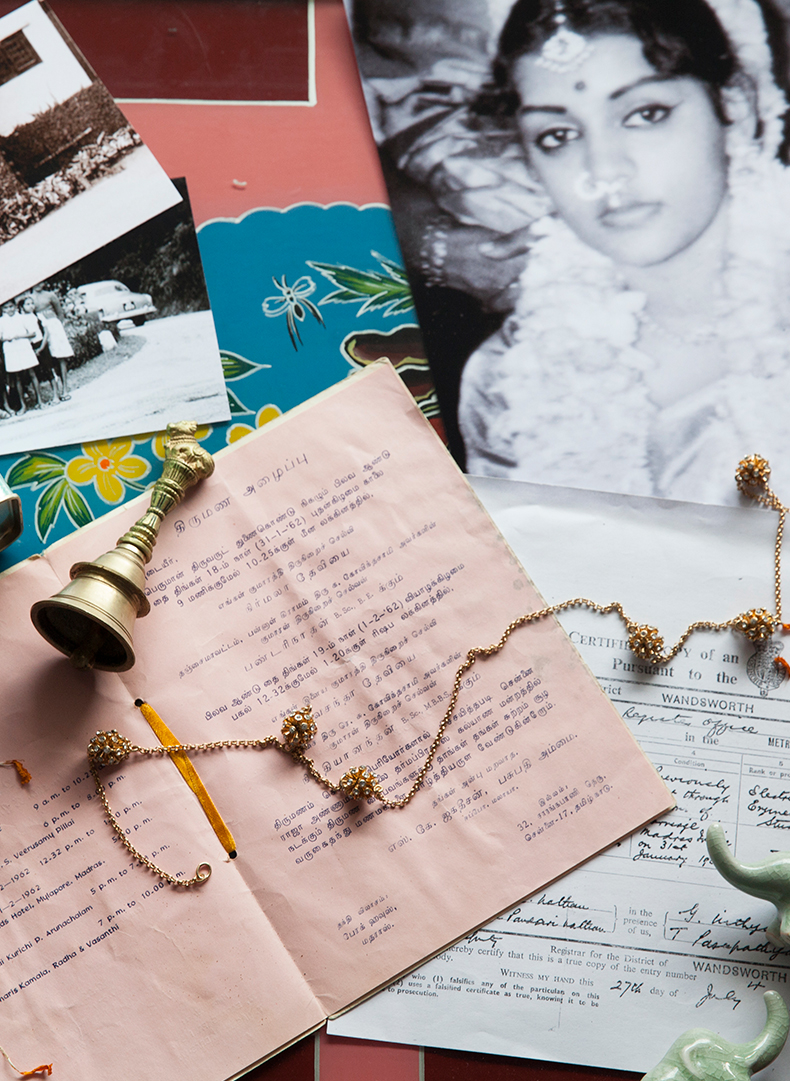 About Us
NEED HEADING
Nirmala's entire repertoire of recipes spans South India, Ipoh, Penang, Singapore, Indonesia and Europe. The recipes in the book have been carefully selected by Pressy and the rest of her family. They are mostly simple, home-styled and easy to cook, yet alive with the aromas, flavours and textures that Nirmala experienced during her extraordinary journey through life. The book is divided into ten sections – each providing an abundance of recipes for Vegetables; Eggs; Poultry; Meat; Seafood; Bakes & Grills; Rice & Noodles; Pickles & Chutneys; Desserts; and Spices, Stocks & Masalas. Replete with resplendent photography – both images of dishes taken by Pressy herself, as well as archival images of her mother and family – the book will feel just as much as home on a coffee table as it will in the kitchen.
Buy Ebook
About Us
NEED HEADING
Ammi is Pressy's way of paying homage to her beloved Nirmala, and to relive the beautiful and wholesome memories that she and her family shared with her mother. It is also a reminder of how deeply food can affect us, and how much warmth and joy it can bring to friends and family, as they gather around a well-laid table.